You can cancel incomplete transactions from the 'Transactions' page on the platform.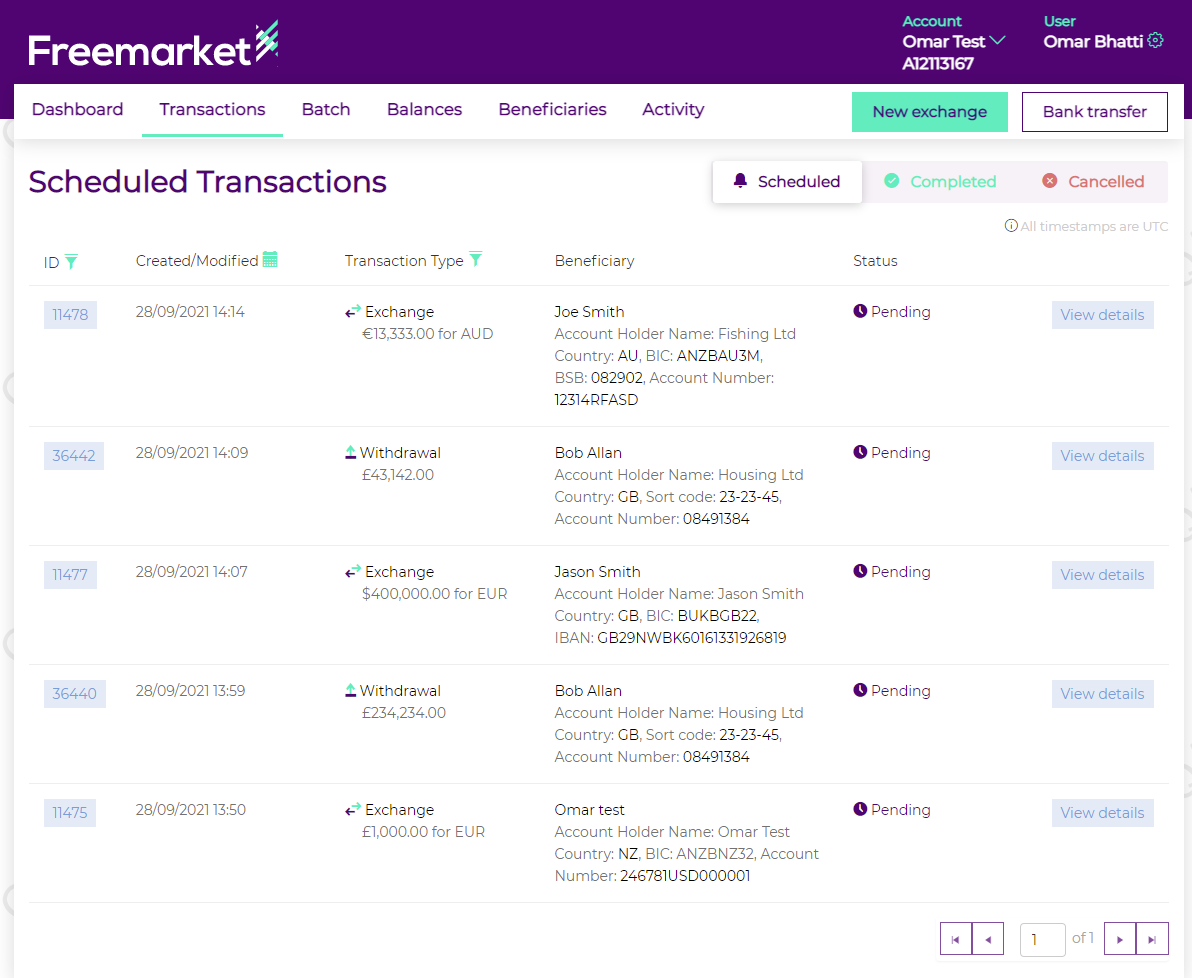 Find the Exchange or Withdrawal you wish to cancel and click 'View Details' (note: make sure you are in the 'Scheduled' tab on the Transactions page).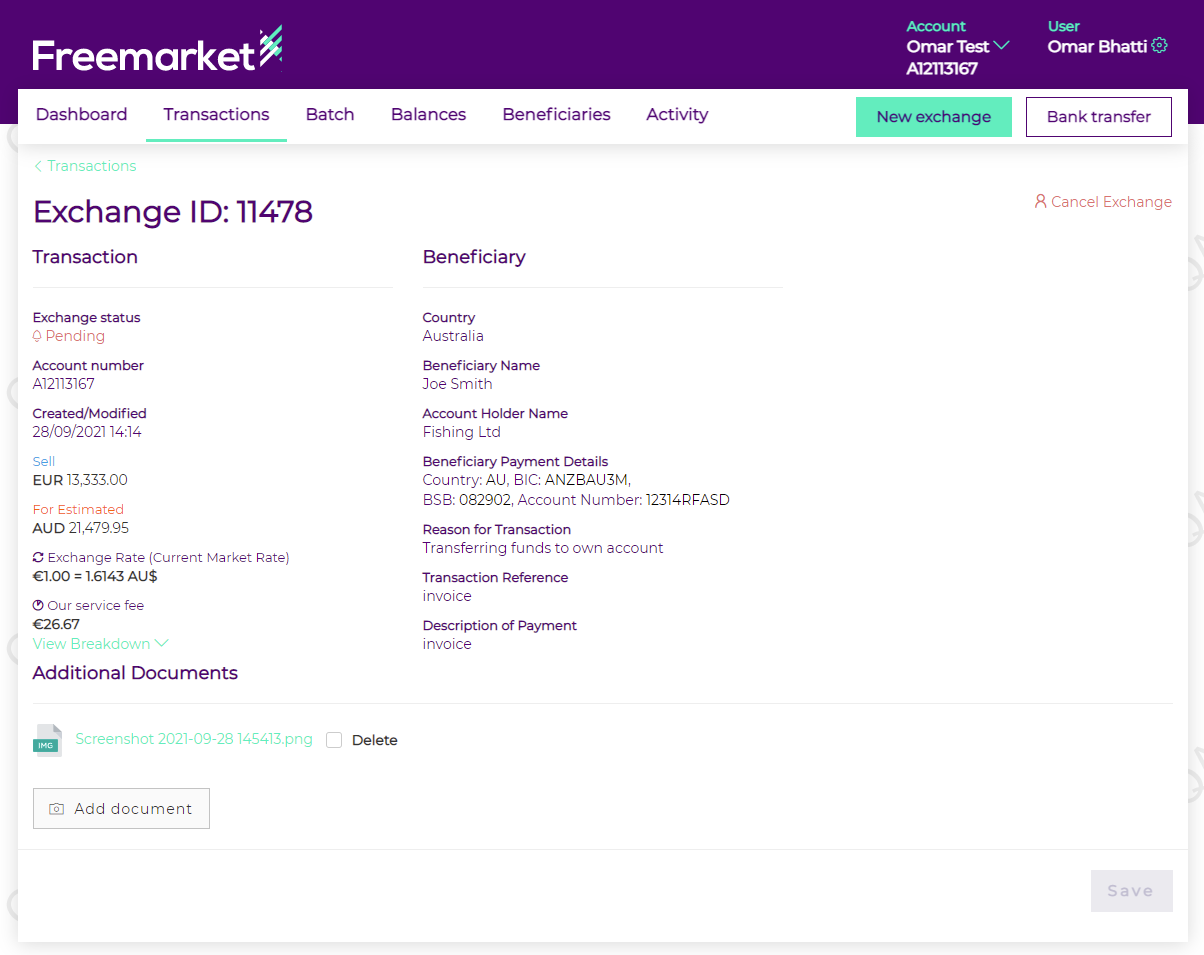 To cancel the exchange, click on 'Cancel Exchange' at the top right of the page. If the transaction was funded, all funds will be returned to your account.
Note: all cancelled transactions appear in the 'Cancelled' tab in the Transactions page.