The nature of the scheduled exchange requires us to operate a pre-funded model, as this is how we are able to match our customers' currencies – achieving mid-market rates. This means that customers must transfer the required funds in their entirety prior to the scheduled exchange taking place.
You can transfer funds either before or after booking an exchange instruction, although we suggest you do so beforehand, particularly if you are creating a Sell instruction. Please keep in mind, that your exchange will not be executed until the required funds are present on the account.
Transferring funds
You can make a transfer by going to the 'Add Funds' page, located within the main menu bar at the top of the page. From the Add Funds page, select the currency of the funds you wish to exchange, and the relevant bank details will appear.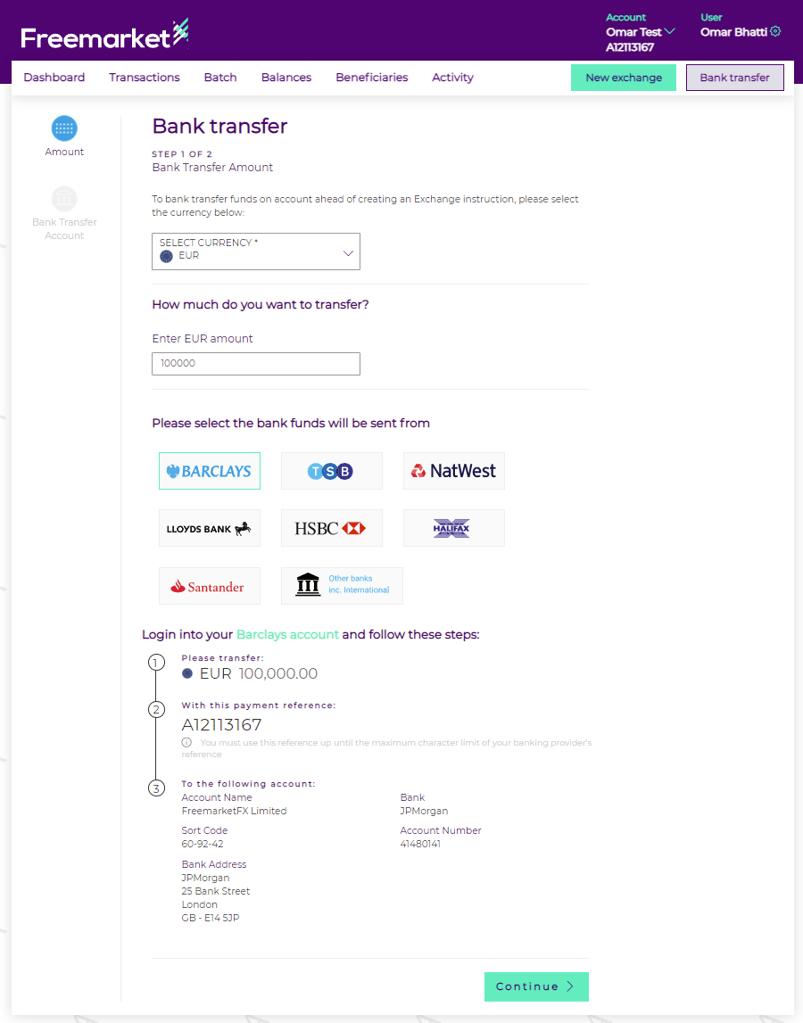 You'll receive an email confirmation once the funds have arrived in your account.