Once you have funds on your account, you can withdraw them any time to a beneficiary of your choice. To do this, go to the 'Balances' page and select the currency sum you want to transfer.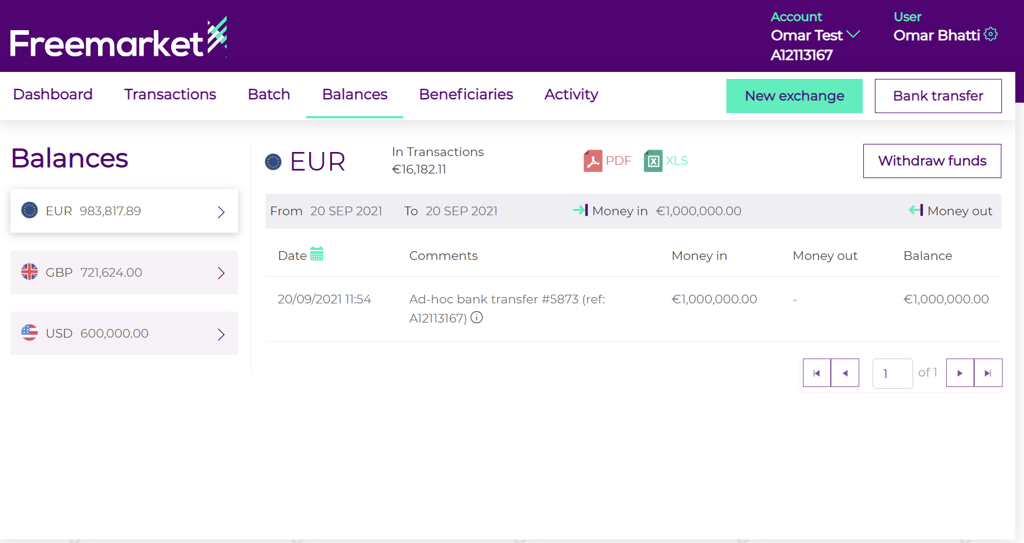 Once you've selected the currency to wish to withdraw from, your next step would be to make a withdrawal. To make a withdrawal click on 'withdraw funds' at the top right of the Balances page.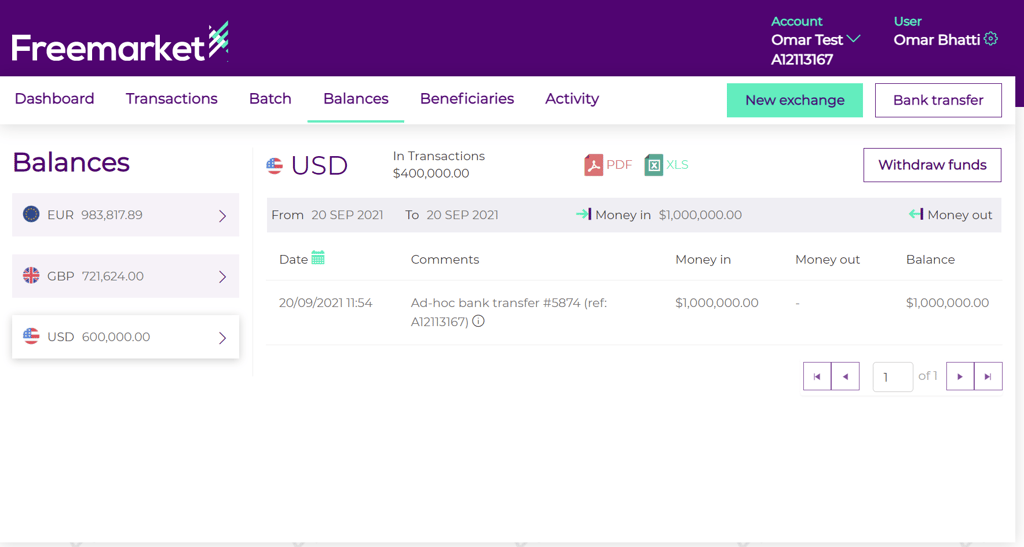 From here you can either withdraw a specific amount or withdraw your full balance. Once you've selected the amount, click continue.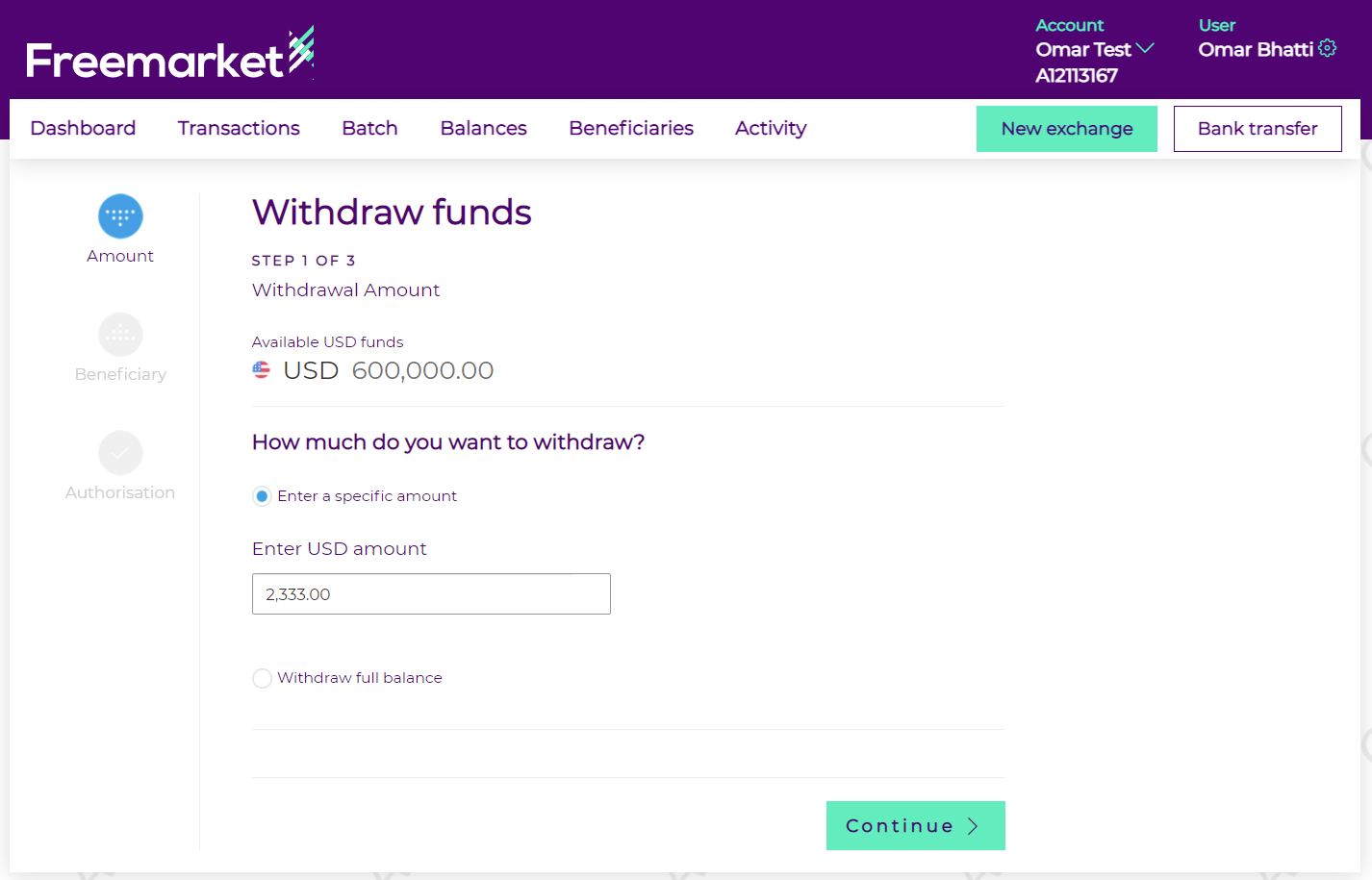 Next, you'll need to select a beneficiary – who will receive the funds – if you haven't already made a withdrawal you'll need to create a new beneficiary. To do this, click 'Create New Beneficiary'.
Enter the beneficiary account name and select your country. A set of bank detail input fields should appear. Enter the beneficiary bank account details and reason for the transaction, then click 'Confirm'. You should be redirected back to the Balances page.
You will receive a confirmation email when your funds have been processed.