The 'Withdrawal Approval Function' enables selected users to approve withdrawal instructions made by 'regular' users. Users with 'Withdrawer Approver' access will be notified via email whenever a withdrawal instruction requires approval. The 'Withdrawal Approval Function' is by default disabled, however, you can switch this on and off in the platform for your ease of use, and however you see fit.
Please note: if the function is enabled, only withdrawal approvers and administrators can authorise withdrawals.
How it works: Upon implementation, any withdrawal instruction created (other than by a withdrawal approver) will appear in the 'Transactions' page with an 'Approval pending' status. If a withdrawal approver creates a withdrawal, it is automatically approved.
An email will then be sent to the account's withdrawal approver(s) with details of the withdrawal and a link to approve it.
The link will take you to the Transactions page (you may be required to sign in), where you will find the "Approve" button beneath the withdrawal status. Once the Withdrawal Approver chooses to proceed they can select "Approve" and the instruction will be created.
User Interface: You can activate or deactivate the withdrawal approval workflow via the interface in Account Settings.

If the 'on' button is greyed out, this means you do not have the correct permissions to activate this feature. By default, the user that created the account will be the only user with these permissions, however, this can be amended by contacting your account manager and arranging them to give permissions to other users.
To activate the workflow, click 'on'. An overlay will appear and you will need to use the search bar to select one or more users to have the 'withdrawal approver' role.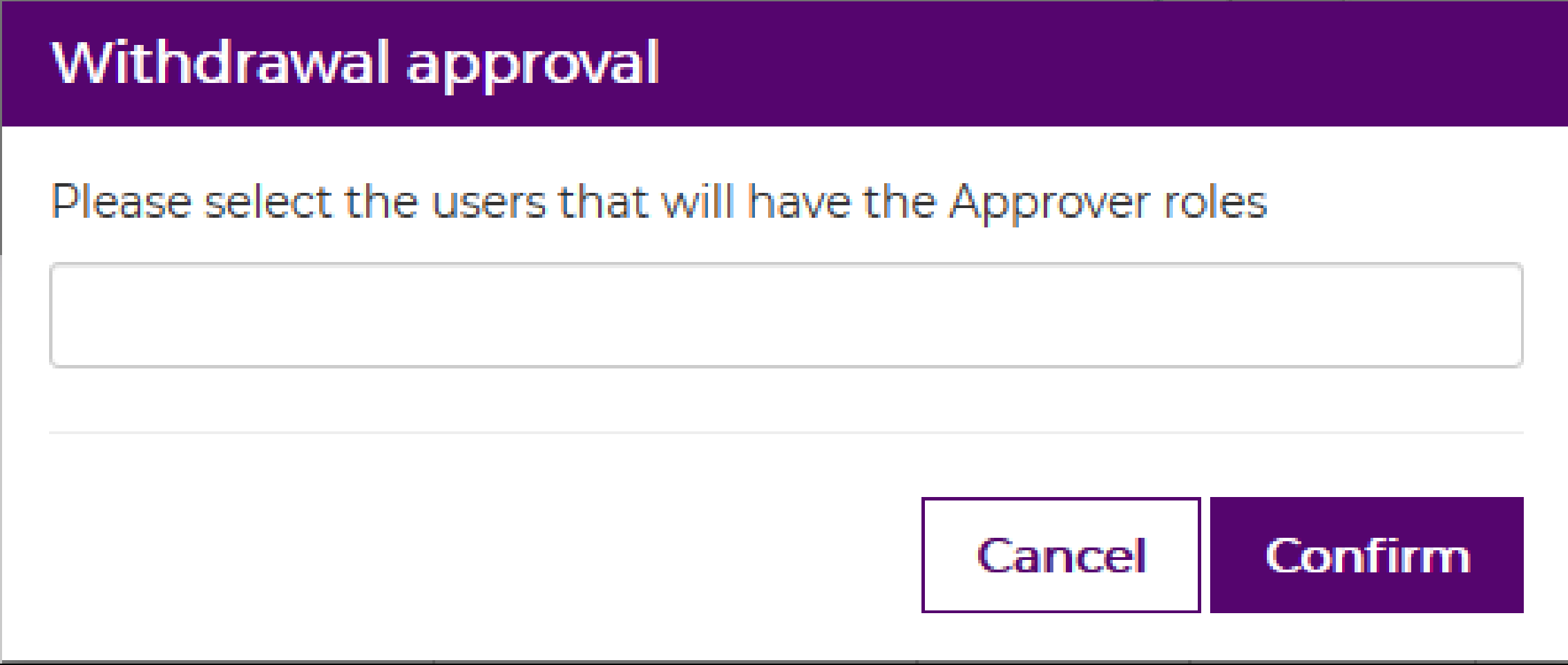 Once the users have been found and allocated, click 'confirm' and you should get a message at the top right of the page confirming the activation of the new approvers.
Note: you can amend and edit withdrawal approvers at any time by clicking on 'Edit Approved Users' in the account settings.