Ensuring International Payment Resiliency for Gaming Operators
For gaming operators accepting payments around the globe, establishing a resilient international payment system is crucial. Achieving this resiliency comes down to finding a consistent and reliable cross-border payments solution who can take the pain away from managing correspondent banking relationships and facilitating secure inbound and outbound payments in real-time.
Cross-Border Growth Challenges for Gaming Operators
Gaming operators have long faced opposition in traditional financial spaces, thanks in part to the gaming industry being regarded as "high-risk" by many traditional institutions. As a result, establishing a robust international payment system can be a challenging task for gaming operators.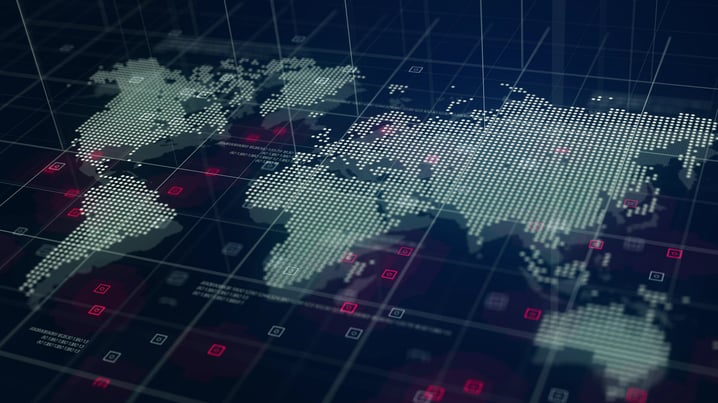 Key challenges gaming operators face when enabling cross-border payments include:
Limited Banking Access:

For many gaming operators who include elements of gambling within their payment system, access to banking services is fairly limited. This is due, in part, to regulators demanding more transparency from the gambling industry.




Regulatory Changes:

As part of the growing demand from regulators for increased transparency, gaming operators are also facing a rapid rate of regulatory change directed at their industry. In the UK, for example, legislation surrounding gaming and gambling is currently under review.


Reduced Risk Appetites: The combination of limited banking access and ongoing regulatory change has led to financial institutions having reduced risk appetites in terms of providing cross-border payment services to gaming operators.
How Freemarket Helps Gaming Operators Build Payment System Resiliency
For a gaming operator to build a flexible payment system that can stand the tests of de-risking and regulatory change, a reliable partnership with the right FinTech provider is key.
Unlike traditional financial institutions, FinTechs like Freemarket see opportunity where their traditional counterparts see risk. Moreover, Freemarket can leverage the power of FinTech to help improve a gaming operator's payment system to better support cross-border payments.
Freemarket can help enhance cross-border payment resiliency for gaming operators in four key ways:
1. Technical Strength
Freemarket employs top-notch technology and digital resources to increase the technical strength of a gaming operator's payment system. Major technical benefits include:
Fast onboarding and API integration processes

Industry-leading technical infrastructure & technologies that improve security and stability

Virtual IBANs for capturing online and digital sales more efficiently
2. Global Network Accessibility and Risk Diversification
Through a partnership with Freemarket, gaming operators can gain access to a global network of bank and NBFI partners as well as local and international payment service schemes such as SWIFT, CHAPS, BACs, and SEPA . As part of our global strategy, Freemarket offers:
Real-time payment settlements in EUR & GBP

Local collections and settlements

Global transaction banking without a local market address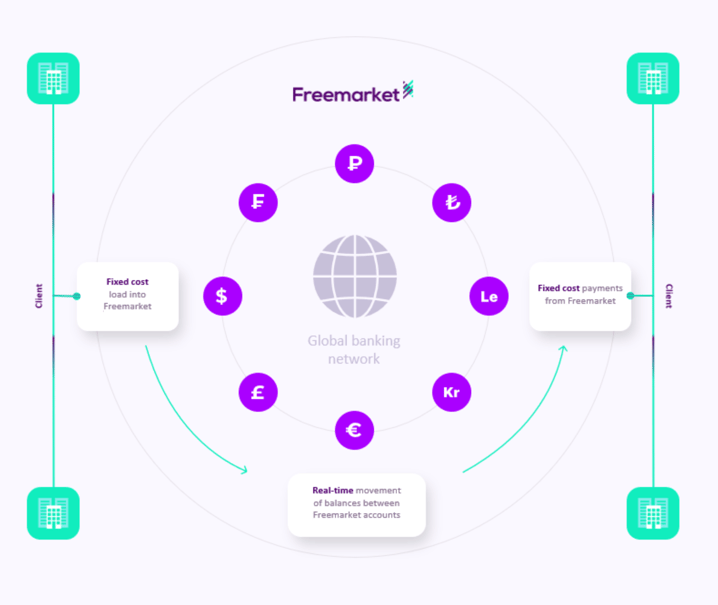 3. Industry & Market Experience
At Freemarket, our UK-based team has the global vision and experience gaming operators need to optimize their approach to cross-border payments. The Freemarket team is:
Highly experienced working in regulated markets

Connected to a wide variety of banking partners around the globe

Competitively minded in high-growth sectors
4. Simplified Compliance
The biggest challenge when it comes to de-risking as a gaming operator is keeping up with regulatory change. Freemarket helps to simplify compliance for gaming operators by:
Handling all compliance and KYC requirements

Comprehensive documentation for the secure and OpenAPI-compliant RESTful API

Licensing requirement services
Freemarket Supports Gaming Operators of All Sizes
For small-to-mid-size gaming operators, finding a banking services provider can be tricky.
Consider this: A small gaming operator client is not likely to generate a huge amount of revenue for a larger bank. When you pair this with the risks associated with online gaming, as well as the costs of regulatory compliance and cross-border payments, large banks are even less inclined to get involved with gaming operators. As a result, smaller-sized gaming operators are often left to fend for themselves when it comes to facilitating cross-border payments, including the more sophisticated processes like onboarding, KYC, and monitoring.
Comparatively, Freemarket provides gaming operators with access to a global banking network.
Rather than having to build the right relationships with banks and payment service providers in a target region, Freemarket provides gaming operators with a pre-established network of banking connections.
With Support for 40+ Currencies, Freemarket Drives Global Expansion
Freemarket's global network of banking and payment services gives gaming operators the freedom to access new global regions quickly and efficiently.
With support for more than 40 currencies (soon to be 100+ currencies), Freemarket leverages innovative technologies to simplify the process of cross-border payments. We help make the cross-border payment process faster, competitively priced and more transparent — all while properly de-risking along the way.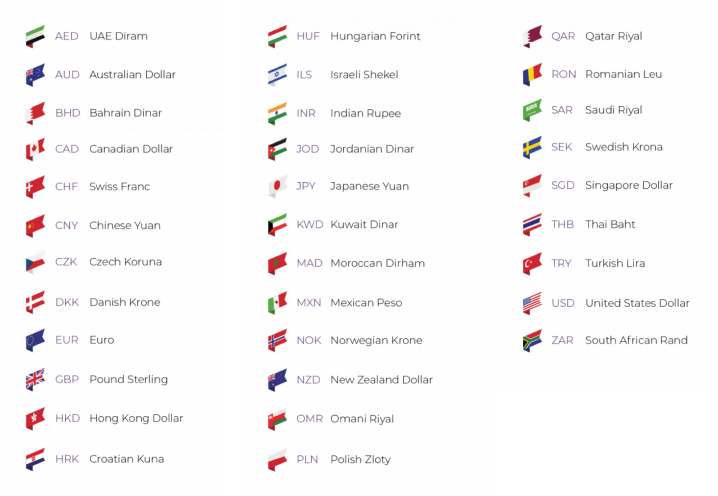 Freemarket also offers several local and international payment method options, including SEPA, SWIFT, BACS, CHAPS, UKFI, and local domestic banking.
Flexible Pricing Models for Gaming Operators
Having a flexible payment system and pricing model is vital for gaming operators, who often have many different pricing elements within their payment infrastructure.
At Freemarket, flexibility is the name of our game — we ensure our clients have the flexibility they need not just in pricing but in the service model and solution they receive as well.
For pricing, Freemarket can support many non-standard pricing models such as tiered, margin-based and flat.
Get in Touch with Freemarket to Boost your Payment Resiliency Today
If you are a gaming operator striving to maximise payment resiliency and de-risk your cross-border payments process, Freemarket is the platform for you.
Through Freemarket's global banking network, you can easily process payments and exchange currencies from anywhere in the world. Plus, Freemarket helps fortify your payment system further by offering features for optimising cash flow, managing liquidity in real time, and increasing margins.
Don't miss out on global growth opportunities due to cross-border payment challenges. Get in touch with Freemarket today to enhance your cross-border payment resiliency with our globally-connected solution.
Yes, tell me more!
Drop your details in the form below and a member of our team will be in touch to explain how Freemarket can level up your international payments. .
Related Readings