Freemarket ranked #10 in The Sunday Times Hundred 2023
On Friday 30 June, Freemarket once again secured a spot in The Sunday Times 100 Britain's fastest-growing private companies, coming in at an outstanding number 10!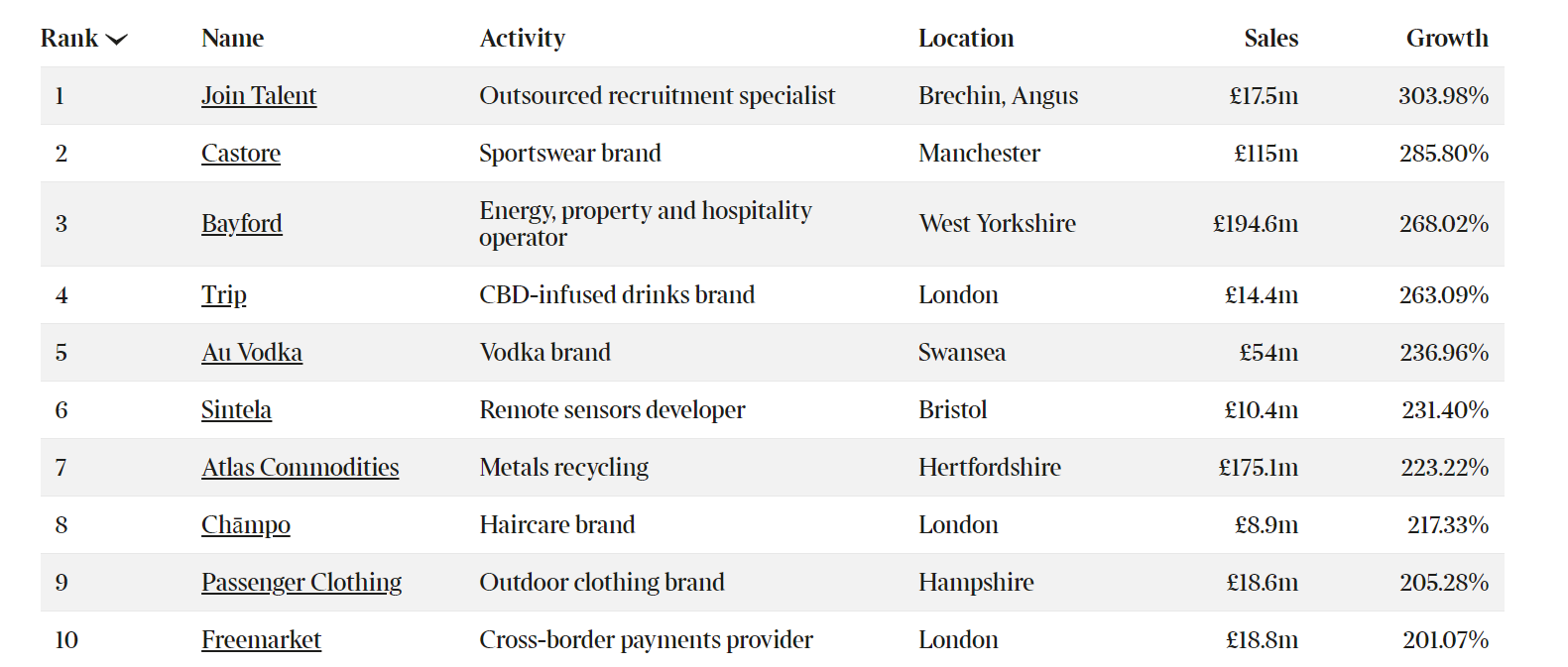 The Sunday Times 100 is an annual celebration of the UK's entrepreneurial achievements. The founders of these exciting companies are vital job creators and innovators. The top 100 performed exceptionally during the pandemic and are proving resilient in the face of inflation, higher interest rates and a weaker domestic economy. The 2023 league table is supported by Barclays Private Bank, DHL Express and Inflexion.
Freemarket's Chief Commercial Officer, Ronnie d'Arienzo, said: "Simplifying global transactions for our customers is at the core of Freemarket's mission. Securing 10th place in The Sunday Times Hundred 2023 is testament to this commitment; to be ranked so high for consecutive years highlights the sustainability of our growth and the invaluable nature of our services. I'm incredibly proud of our team's unwavering dedication to revolutionising cross-border payments and currency exchange for our clients. We are grateful for the trust they place in us, and look forward to continuing our journey of redefining the way businesses operate on a global scale."
Founded in 2016, Freemarket has grown to over 100 employees and has achieved a record sales growth of 201.07% over the last three years. Freemarket works with small to mid-sized businesses globally to accelerate their growth by giving them access to cross-border payments and currency exchange optimised for their treasury and operational needs to streamline processes, remove complexity and increase efficiency.
We enable businesses to unlock more currencies and markets through a single, API-enabled connection point and platform, while ensuring they can more efficiently move funds internationally and access an entire correspondent banking and payments network. Combining banking and payments service aggregation and integrated technology, we simply make it faster and easier for businesses to move money around the world.
Congratulations to the exceptional Freemarket team - it's your hard work, passion, and commitment that has propelled us to new heights and been instrumental in our journey.
You can find out more about Freemarket's unique offering by watching our short explainer video.