FreemarketFX Limited ("Freemarket", "we", "our", "us") will carry out orders instructed by you, as a client, in accordance with this policy. By placing an order/exchange through our platform you acknowledge and accept this.
We strive and are committed to executing your trade(s) to achieve the best possible rates available. However, there are certain factors involved in us securing the best rates when executing trades on your behalf.
Funding your account
In order for us to execute trades, your account must be funded beforehand and hold the correct or surplus funds – any surplus fund will remain on your account until you withdraw them.
You can make a bank transfer by going to the 'Bank Transfer' page, located within the main menu bar at the top of the page. From the bank transfer page, select the currency of the funds you wish to exchange, and the relevant bank details will appear.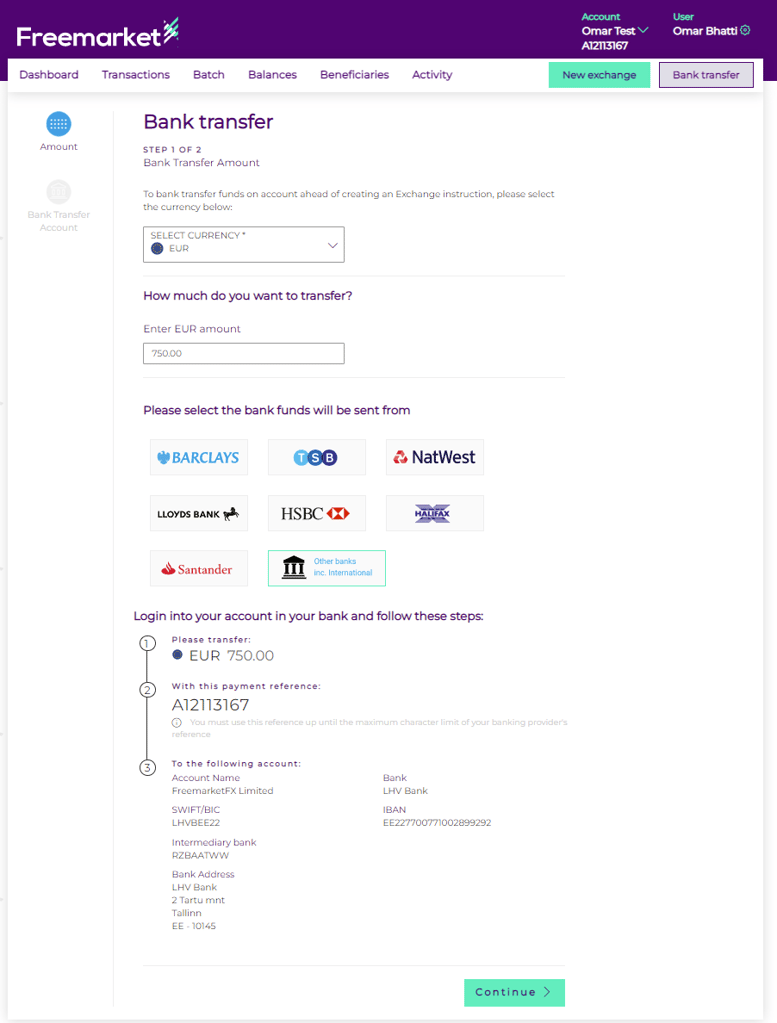 You'll receive an email confirmation once the funds have arrived in your account.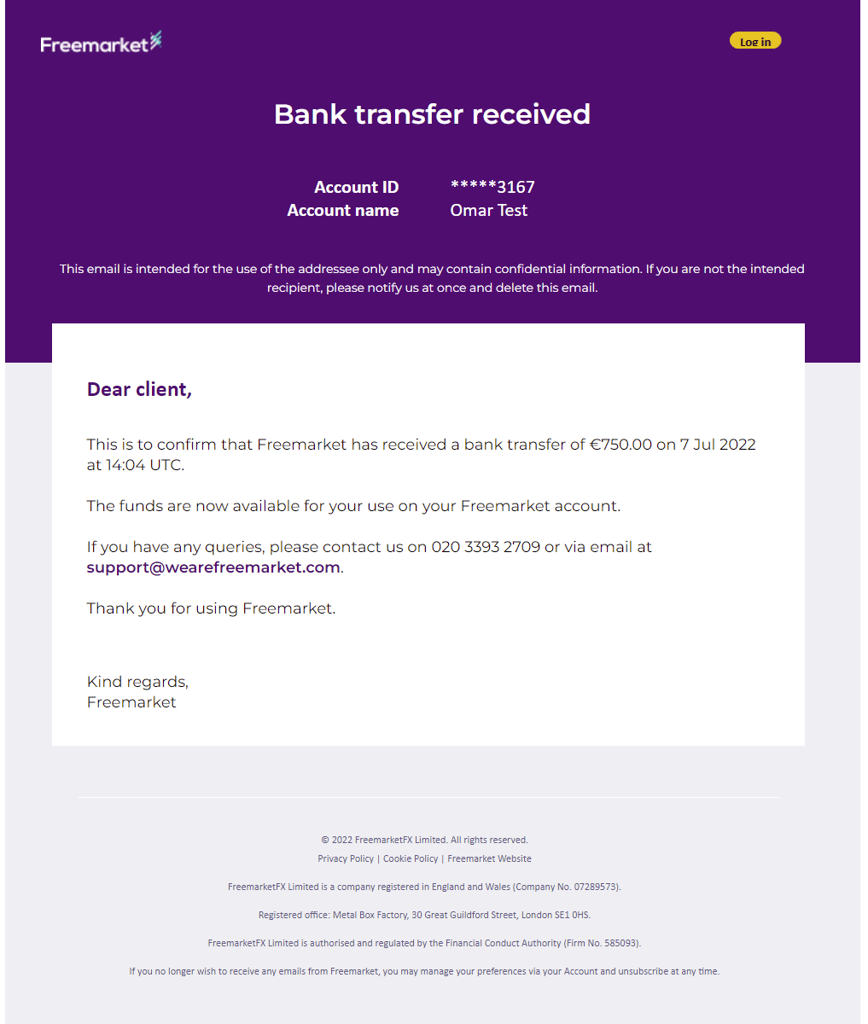 Please be aware that your exchange and trades will not be executed until the required funds are present on the account.
Allocating your funds
Our in-house trading team allocates funds to your Freemarket account every morning before trading occurs.
Clients have between 9:30am – 12:00pm to allocate funds for the exchange before the cut off time of 12:00pm (BST) or the trade(s) will not be processed on that day.
Please ensure that each bank transfer has the relevant account details and reference in order for a successful process.
Rate fluctuations
We strive to achieve the best rate possible, however, rate fluctuations do occur and because of this, some trades may not be able to complete due to a lack of funds on the account. If this happens, we will notify you and ask you to top up your account with additional funds in order for us to execute trades. Any surplus funds will remain on your account for you to withdraw.
Cut-off times
Our platform can be accessed at any time, anywhere in the world, however, the platform operates at a UTC time, with exchanges happening at London time (BST).
Please be aware that there is a one hour gap between the platform and the operational time – ensure that your exchanges are ordered at 11:00am (BST) for the trade to execute the same day.
Banking partners
In carrying out your orders we rely on our global banking network and service providers to provide services. We review and expand our partners regularly to ensure we have the best and widest selection available from some of the world's largest institutions.
At Freemarket, we also operate a smart-routing system which allows clients to exchange currency with other clients in scheduled batch exchanges, and where there is not sufficient liquidity for the currency pair, Freemarket will purchase additional liquidity from our global bank network to complete the exchange. An exchange will complete when all funds have settled. These trades occur daily at specified times, typically between 12pm and 1pm London time on a business day.
Monitoring and review
Freemarket undertakes to monitor trade execution performance for compliance with this policy, as well as reviewing the policy itself to ensure that we are delivering the best execution of trades for our clients. We will let you know about any important changes being made here.