The Human Side of Fintech...
Tune in for an episode of the Humans of FinTech Podcast with
Harrington Starr! Joining Nadia Edwards-Dashti is none other than Matt Jackson, VP of Relationship Management. Together, they tackle one of the most pressing issues in the industry today: the urgent need to attract a diverse range of talent and build a truly inclusive environment to
foster innovation.
Voice of FinTech—Featured Podcasts
Fintech Connect 2022
We partnered with The C-Suite Podcast, at Fintech Connect in London, to bring you the latest insights and trends from industry leaders. From blockchain and digital assets to consumer adoption and faster payments, our experts dive into Fintech's hottest trends and challenges. Check out the three-part series.
Hirander Misra
Will centralised and decentralised finance co-exist in the future?
Jamie Broadbent
Head of Digital, Innovation & Design, RBS
How will banks keep the next generation of consumers?
Matt Jackson
VP Relationship Management, Freemarket
From faster payments to central bank digital currencies, what does 2023 hold?
Mike Whitehead
Chief Product & Banking Officer, Freemarket
SMEs are struggling to access basic banking services - how are Fintechs bridging the gap?
Eric Queathem
Executive Vice President, Worldpay
Where are we going to see Crypto being used as a payment?
SiGMA Europe 2022
Get an exclusive peek into the future of the gaming industry with Ronnie d'Arienzo, Chief Commercial Officer, as he shares his expert insights with reporter Panis Pieri at SiGMA 2022. Discover challenges facing the industry, how FinTechs are shaking up the market and payments industry trends we can expect to see throughout 2023.
Ronnie emphasises the importance of gaming operators staying ahead of the game when it comes to regulation, but also the vital need for their suppliers to understand industry challenges and what services are needed to help gaming businesses grow and scale.
Download our new Ebook...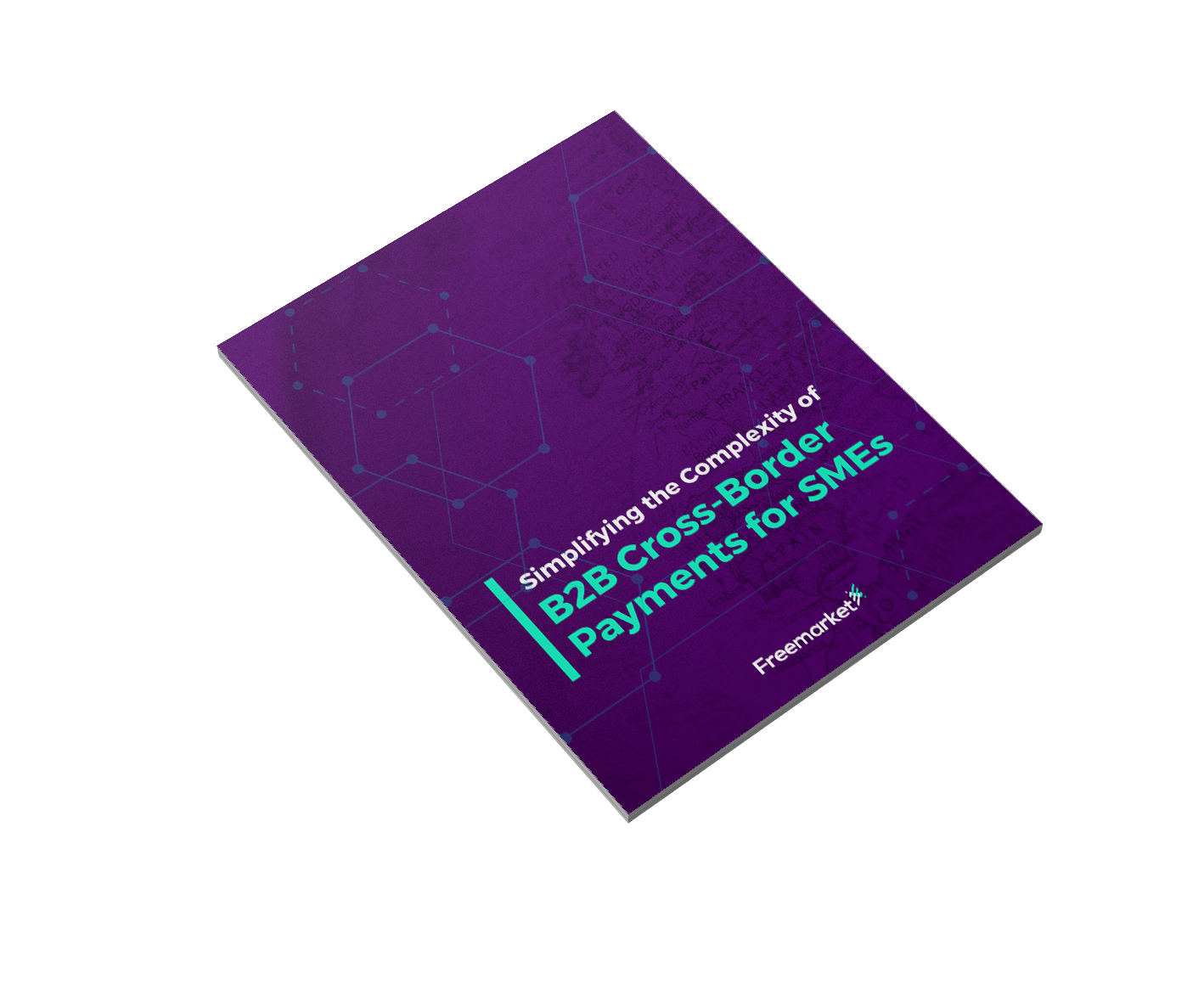 Simplifying the Complexity of B2B Cross-Border Payments for SMEs
With the constantly changing landscape of international payments, we have gathered the relevant research and unpacked key insights into this comprehensive guide.
Whitepapers
Explore some of our thinking and surveys around the cross-border payments and currency exchange industry.